For many years, manager Xu of Liugong, a graphite manufacturer, said that synthetic graphite sheets, also known as thermally conductive graphite sheets, are also called graphite heat sinks. , Uniform heat conduction in two directions, the lamellar structure can be well adapted to any surface, shielding heat sources and components while improving the performance of consumer electronic products, through high temperature sintering at 3000 ℃ to produce thermal conductivity with unique lattice orientation thin film, making thermally conductive graphite an excellent material choice for thermal management solutions. The thermally conductive graphite sheet has thermal conductivity in the range of 150-1500W/m-K in the plane.
Features of six workers' synthetic graphite sheet:
Six workers artificial graphite sheet composition: 70% synthetic, 15% natural, 15% nano-carbon copper foil.
1. The material is thin, suitable for products with thin products and small gaps;
2. High temperature resistance, high strength and stable chemical properties;
3. Low thermal resistance, light weight, excellent electrical conductivity, and electromagnetic shielding;
4. High thermal conductivity (good horizontal heat dissipation effect), the graphite heat sink can be smoothly attached to any flat and curved surface (need to pay attention to short circuit and ESD problems during application).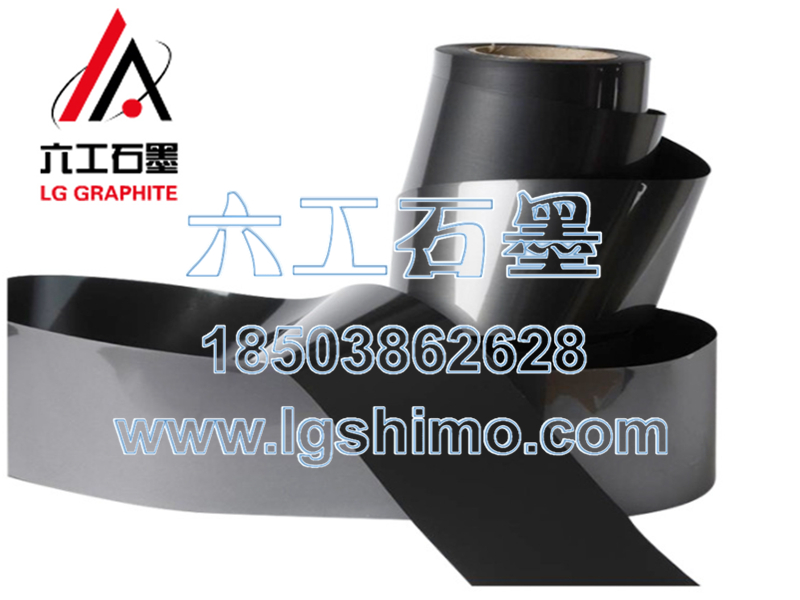 Note: The main feature of graphite sheet is to quickly convert point heat source into surface heat source. The cost of graphite sheet is higher than that of aluminum heat sink. It is not suitable for the occasion of simply replacing aluminum heat sink, but is suitable for occasions with space and operation restrictions.
Application fields of six workers' synthetic graphite sheets:
At present, six workers' synthetic graphite sheets are widely used in IC, CPU, MOS, LED, heat sink, LCD-TV, notebook computer, communication equipment, wireless switch, DVD, handheld equipment…
The price ratio of natural graphite flakes and artificial graphite is 1:4~5.
Artificial graphite flakes: The production of artificial graphite is more complicated and expensive than natural graphite, so the demand for general industry products will not accept its cost.
Natural graphite flakes: The price and effects of natural graphite flakes can be accepted and convinced by industry users, so natural graphite flakes have been widely used in various industries.
Both artificial graphite flakes and natural graphite flakes are materials that conduct heat conduction horizontally. Since artificial graphite flakes require high temperature for sintering, the temporary cost is higher than that of natural graphite flakes. Therefore, natural graphite flakes have more advantages in terms of cost and price, and thermal conductivity. The synthetic graphite sheet is more advantageous.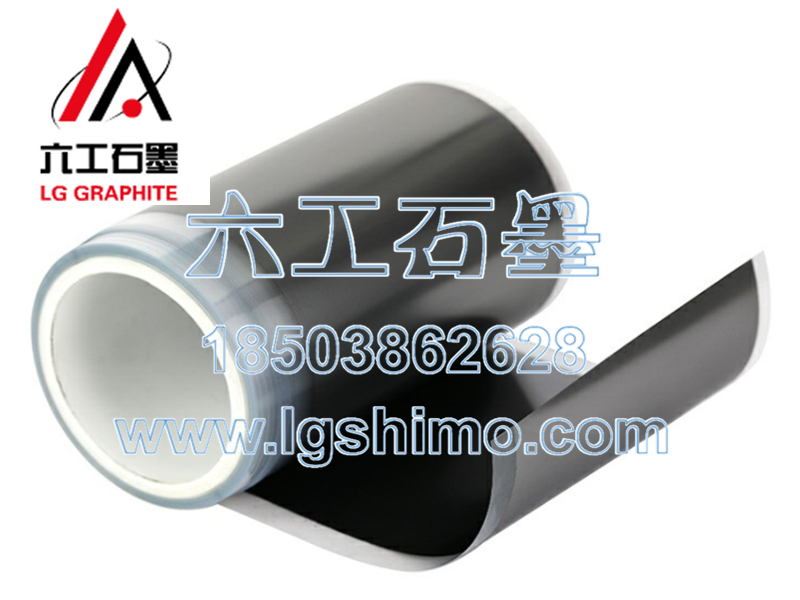 The chemical composition of thermally conductive graphite material (ThermalFlexibleGraphitesheet) is mainly a single carbon (C) element, which is a natural element mineral. The thin film polymer compound can be obtained by chemical methods under high temperature and high pressure. Graphite film, because carbon element is a non-metallic element, but However, it has the electrical and thermal conductivity of metal materials, and also has the same plasticity as organic plastics, and also has unique thermal properties, chemical stability, lubrication and can be coated on solid surfaces and other good process properties. Therefore, Thermally conductive graphite has been widely used in many fields such as electronics, communications, lighting, and aviation. Graphite thermally conductive materials provide a comprehensive solution to the thermal management industry. Thermally conductive graphite materials bring new technical solutions to the increasingly demanding industrial heat dissipation field through a series of different thermal management solutions. Thermally conductive graphite materials provide new technologies for thermal management in the electronics industry. Thermally conductive graphite provides better thermal conductivity while reducing device weight, thermally conductive graphite cooling solutions are a new application in thermal design. Thermally conductive graphite material solves the thermal design problem of electronic equipment, and is more widely used in PDP, LCDTV, NotebookPC, UMPC, FlatPanelDisplay, MPU, Projector, PowerSupply, LED and other electronic products.
Six workers synthetic graphite sheet, recognized by many customers in the field of heat dissipation and heat conduction, welcome to buy!