Pyrolytic graphite crucible, also known as pyrolytic graphite crucible, is made of a new type of carbon material, pyrolytic graphite. HOPG (Highly Oriented Pyrolytic Graphite) is a new type of high-purity carbon material. It is a new type of graphite material obtained from pyrolytic graphite after high temperature and high pressure treatment. Key applications include X-ray monochromators, neutron filters and monochromators, fundamental properties of graphite, fundamental studies of large-scale graphite intercalation compounds, etc., providing microanalysts with a reusable smooth surface.
Pyrolytic graphite is obtained by decomposing and polymerizing hydrocarbons in a decompressed inert atmosphere at high temperature (about 2000°C) to generate huge aromatic hydrocarbons, which are then deposited on the surface of high-purity graphite matrix materials, and are obtained by dehydrogenation and recrystallization. In the late 1950s, the American Raytheon Company used pyrolytic graphite in the nuclear and aerospace industries. In the 1960s, our country also started the research on this material, which was mainly used in the national defense industry; in the 1970s, on the basis of our work at home and abroad, we used this technology to trial-produce pyrolytic graphite crucibles (PG crucibles for short) through the transformation of the deposition process. ). And successfully applied to uranium ore system analysis. PG crucible has the advantages of high purity (close to spectral pure graphite), compactness, low air permeability (same as glass), high temperature resistance, strong acid and alkali corrosion resistance, resistance to quenching and heating changes, and easy washing.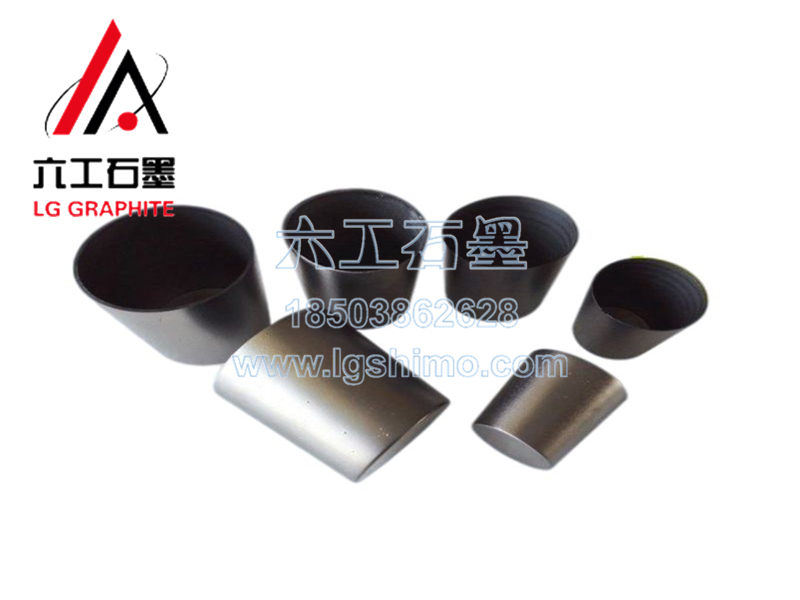 At present, it has been widely used in the pretreatment of samples of minerals, building materials, glass, etc. Compared with platinum, silver, nickel, corundum, quartz and other crucibles, it has the advantages of less impurities and low cost. Pyrolytic graphite is a new type of carbon material. It is a pyrolytic carbon with high crystal orientation deposited by chemical vapor deposition of high-purity hydrocarbon gas on a graphite matrix at 1800 ° C ~ 2000 ° C under furnace pressure. g/cm), high purity (impurity content (0.0002%) and thermal, electrical, magnetic and mechanical properties anisotropy. It can still maintain a vacuum of 10mmHg at around 1800 °C.