The graphite material box is made of graphite powder, which is often used as a corrosion-resistant structural material. The graphitized electrode impregnated with organic resin or stained resin not only has good corrosion resistance, but also has good thermal conductivity and low permeability. Wait.
Graphite cartridges have the following characteristics: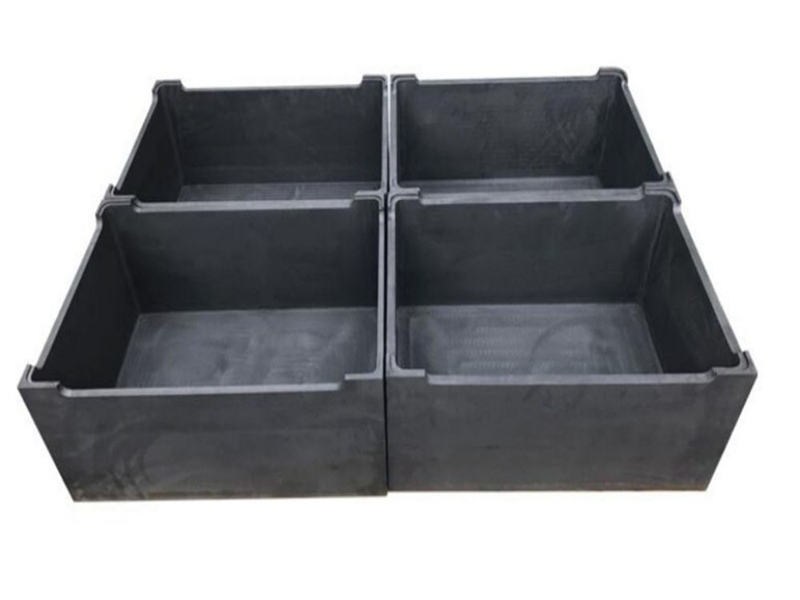 Excellent thermal and electrical conductivity
Good thermal stability and thermal shock resistance, such as low coefficient of linear expansion
Chemical resistance is not easy to react with most metals
Has good lubrication and anti-wear properties
Henan Liugong Graphite Co., Ltd. sells graphite raw materials and graphite products such as hydrostatic graphite, high-purity graphite, graphene, graphite powder, EDM graphite, graphite molds, etc., and has reached a long-term cooperative relationship with many domestic graphite manufacturers. Our products are now widely used in solar photovoltaic, electronic semiconductor, industrial furnace high temperature treatment, machining, non-ferrous metal smelting, EDM, diamond sintering mold, mold, solar photovoltaic, chemical industry, nuclear industry and quartz industries. In addition to mechanical processing, we also provide post-processing services such as graphitization and purification to provide customers with products and services at favorable prices.