Crucible tongs are a common chemical instrument. Usually used to grip crucibles. Generally made of stainless steel, or non-flammable, hard-to-oxidize hard materials.
Use of crucible tongs:
Hold the crucible for heating or take and place the crucible from the heat source (gas lamp, electric furnace, muffle furnace, alcohol lamp).
Burning of solid substances
Evaporation, concentration or crystallization of the solution (if there is an evaporating dish, the evaporating dish should be selected. Of course, the crucible can also be used for the evaporation, concentration or crystallization of the solution)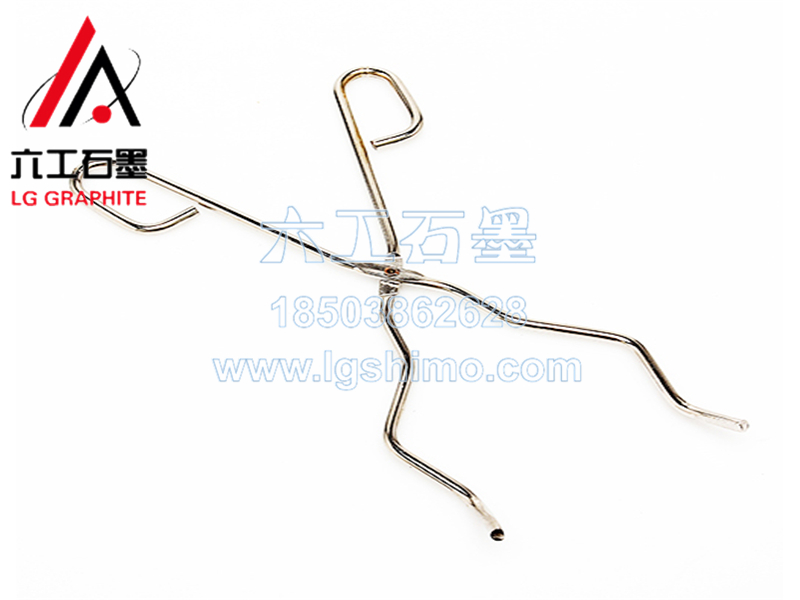 Precautions for the use of crucible tongs:
Clean crucible tongs must be used.
When using crucible tongs to pick up a hot crucible, the tong tip must be preheated to prevent the crucible from breaking due to local cooling. After use, the tong tip should be placed on the table top or asbestos mesh.
After the experiment, the crucible tongs should be wiped clean, put into the experimental equipment cabinet, and placed in a dry place. Crucibles are vessels or melting pots made of extremely refractory materials such as clay, graphite, china clay, or metals that are harder to melt. How to use: The crucible is a bowl-shaped container with a ceramic deep bottom. Crucibles must be used when solids are to be heated with a high fire. Because it can withstand high temperatures better than glassware. When the crucible is used, the crucible cover is usually placed on the crucible to prevent the heated object from jumping out, and to allow the air to enter and exit freely for possible oxidation reactions.
Because the bottom of the crucible is small, it generally needs to be placed on a mud triangle to be directly heated by fire. The crucible can be placed upright or obliquely on the mud triangle, and can be placed by itself depending on the needs of the experiment. The crucible should not be placed on a cold metal table immediately after being strongly heated to prevent it from breaking due to the sudden cold. Do not immediately put it on the wooden tabletop to avoid burning the tabletop or causing a fire. The correct way is to leave it on a mud tripod to cool naturally, or put it on the asbestos net to let it cool down slowly. Please refer to the crucible tongs for access to the crucible.
Use the curved part to hold the crucible, and use the pointed tip for other purposes.
Crucible tongs are not necessarily used with crucibles.