Compared with graphite, copper-impregnated graphite has improved mechanical strength and unchanged thermal conductivity. High strength and good rigidity, as glue or filler, high physical strength, high corrosion resistance, high insulation, super wear resistance, copper-impregnated graphite composite material for low-temperature shaft sealing, using graphite as the matrix material, through the vacuum pressure impregnation method , Impregnating the copper alloy into the matrix material to prepare a copper-impregnated graphite matrix composite material. The hardness, linear expansion coefficient, thermal conductivity, density, porosity and other physical properties of the composite material were tested and compared with the matrix material. The structural observation results show that the copper alloy forms a continuous phase in the composite material, which significantly enhances the strength of the composite material. After being immersed in the graphite matrix, the copper alloy supports the graphite matrix and increases the compressive strength of the composite material by more than three times. The hardness, linear expansion coefficient and thermal conductivity of the material have been improved to a certain extent, and the friction coefficient of the composite material has been significantly decreased compared with the matrix.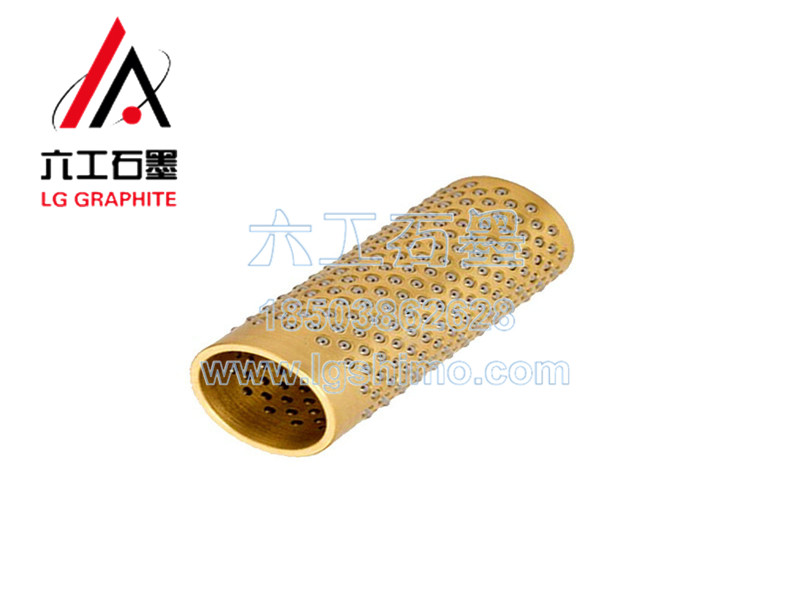 Copper-impregnated graphite is a new type of self-lubricating sealing and anti-wear material, which is made of carbon graphite material impregnated with molten metal copper. The melting point of immersed copper is 2800℃, it has good ductility, high thermal conductivity and electrical conductivity, it is not easy to be oxidized at room temperature and has corrosion resistance, so the copper immersed graphite composite material has strong hardness and high temperature resistance of 2800℃, suitable for water , air, acid, alkali and other media, it is an ideal sealing and anti-wear material for petroleum, chemical, chemical fiber, oil refining, machinery, metallurgy, casting and other departments.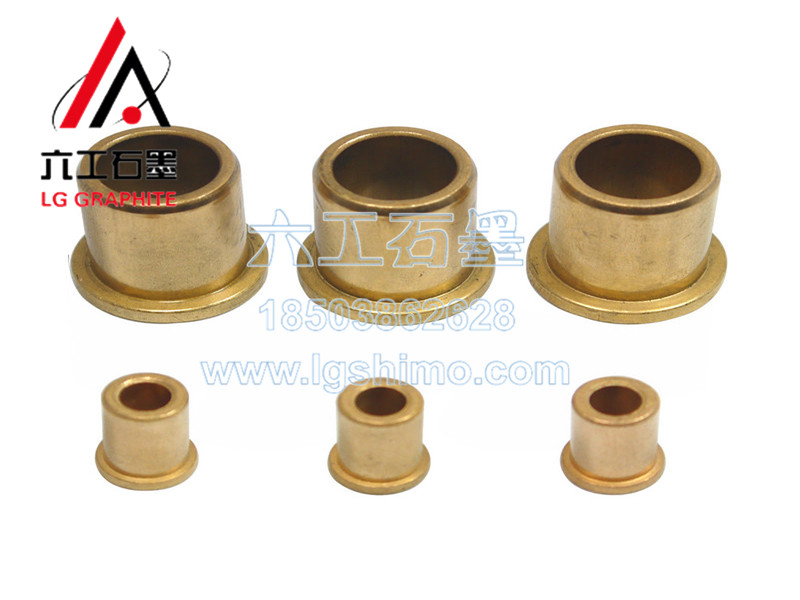 Henan Liugong Graphite Co., Ltd. sells graphite raw materials and graphite products such as hydrostatic graphite, molded graphite, graphite powder, graphene, EDM graphite, graphite molds, etc., and has reached long-term cooperative relations with many domestic graphite manufacturers. Our products are now widely used in solar photovoltaic, electronic semiconductor, industrial furnace high temperature treatment, machining, non-ferrous metal smelting, EDM, diamond sintering mold, mold, solar photovoltaic, chemical, industrial and quartz industries. In addition to mechanical processing, we also provide post-processing services such as graphitization and purification to provide customers with products and services at favorable prices.